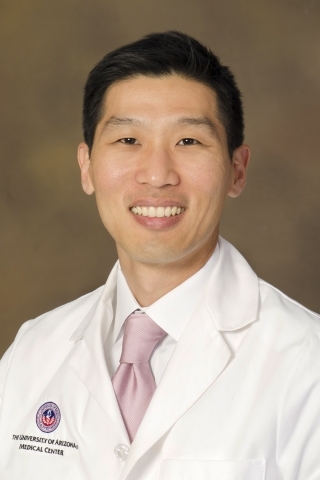 Eugene H. Chang, MD, FACS is a surgeon-scientist with a clinical and research focus in endoscopic sinus and skull base surgery. His clinical practice includes primary and revision endoscopic sinus surgery, endoscopic cerebrospinal fluid (CSF) leak repair, and skull base tumor surgery.
He completed his medical school training at Brown University in the Program for Liberal Medical Education (PLME), and proceeded to complete his residency and fellowship at the University of Iowa, which has been ranked in the top ten otolaryngology training programs over the past twenty five years. Dr. Chang became an assistant professor in the Department of Otolaryngology-Head and Neck surgery at the University of Iowa, and since beginning his academic practice has consistently been funded by the National Institute of Health (NIH) for his work in translational sinus research. He is one of a small number of surgeon-scientists in Otolaryngology that combines an active clinical practice and research expertise to help understand the basic process of sinus disease and develop future therapies and treatments.
Dr. Chang is the associate editor for the Rhinology and Skull base section of the Annals of Otolaryngology and the author of over thirty peer-reviewed manuscripts. His clinical and research expertise has been recognized by the NIH, the International Rhinology society, and the Cystic Fibrosis Foundation. He is a Fellow of the American College of Surgeons (FACS).
Dr. Chang's clinical specialties are endoscopic and minimally invasive techniques to remove benign and malignant tumors of the nose, sinuses, and skull base, including:
Frontal sinus surgery
Revision endoscopic sinus surgery
Endoscopic repair of cerebrospinal fluid (CSF) leaks
Endoscopic sinonasal tumor surgery