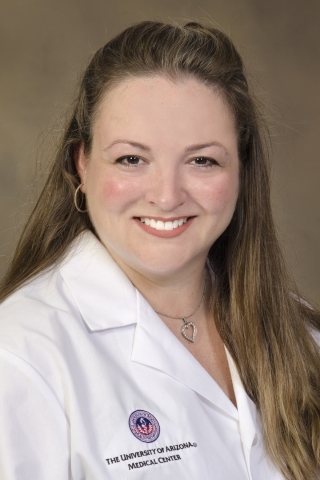 Dr. Mindy A. Black received her medical degree from the University of Toronto. She also completed her Otolaryngology residency training and Laryngology fellowship at the University of Toronto. Dr. Black practiced at McGill University  in Montréal, Quebec, Canada for 5 years prior to moving to Tucson, Arizona. Currently, she is an Assistant Professor in the Department of Otolaryngology – Head and Neck Surgery at the University of Arizona College of Medicine and Director of the Laryngology program at Banner – University Medical Center Tucson. Dr. Black also sees patients at the Southern Arizona VA Health Care System.
Dr. Black has established a multidisciplinary clinic for Voice and Swallowing Disorders. This clinic offers the combined expertise of laryngologists and speech-language pathology providers for comprehensive evaluation and efficient care of patients with voice and swallowing problems. Dr. Black believes in empowering her patients and shares information with each patient to engage them in a higher level of personalized treatment. She is very enthusiastic about what she does and her patients benefit from her careful and thoughtful treatment management options.
Services provided by the Voice and Swallowing Disorders Clinic include treatment of vocal cord paralysis, care of the professional voice, muscle tension dysphonia, spasmodic dysphonia, aging voice/vocal fold atrophy, and chronic cough.