Department of Otolaryngology Celebrates 2018 Otolaryngology Residency Program Graduation and Rhinology Fellowship Graduation
On June 15, 2018 the Otolaryngology residency program and the rhinology fellowship graduation ceremony took place at the Westin La Paloma Resort. Dr. Saranya Reghunathan received her certificate as the second graduate from the University of Arizona, Department of Otolaryngology Residency Program and Dr. Brian Song received his rhinology fellowship certificate.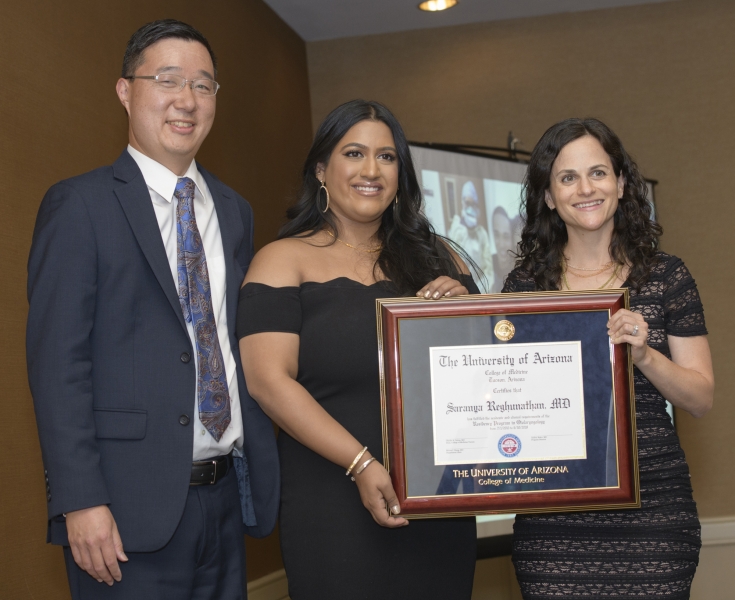 The residency graduation ceremony included remarks by Steven Wang, MD, Professor and Chair and Otolaryngology, Audrey Baker, MD, Residency Program Director.
The following awards were presented during the ceremony:
Consultant of the Year Award: Presented to Rihan Khan, MD, Associate Professor, Radiology.
Affiliated Clinical Faculty Teaching Award: Presented to an affiliated faculty member within the Tucson community. The 2017 – 2018 awardee was Dr. David Parry, of Tucson Ear, Nose & Throat.
Clinical Faculty Teaching Award: Established to honor a faculty member who offered excellence in teaching the principles and practice of Otolaryngology. The 2017 – 2018 awardee was Dr. Stephen Goldstein, Associate Professor, Otolaryngology.
Outstanding Research Presentation Award: The 2017 – 2018 awardee was Samuel Barber, MD for his presentation entitled "Applications of Virtual Reality for Surgical Simulation and Planning" as the best presentation given at the research symposium.
Highest In-Service Score Award: The 2017 - 2018 awardee was John  Symms, MD for receiving the highest Otolaryngology Training Examination score.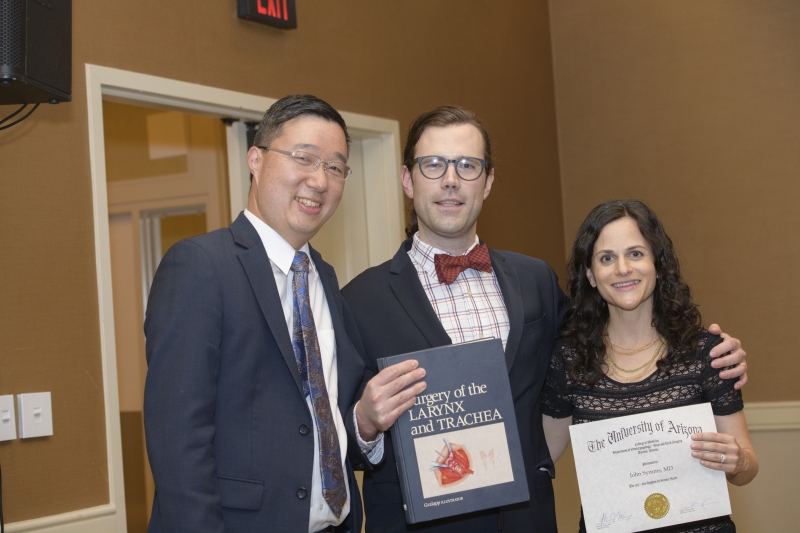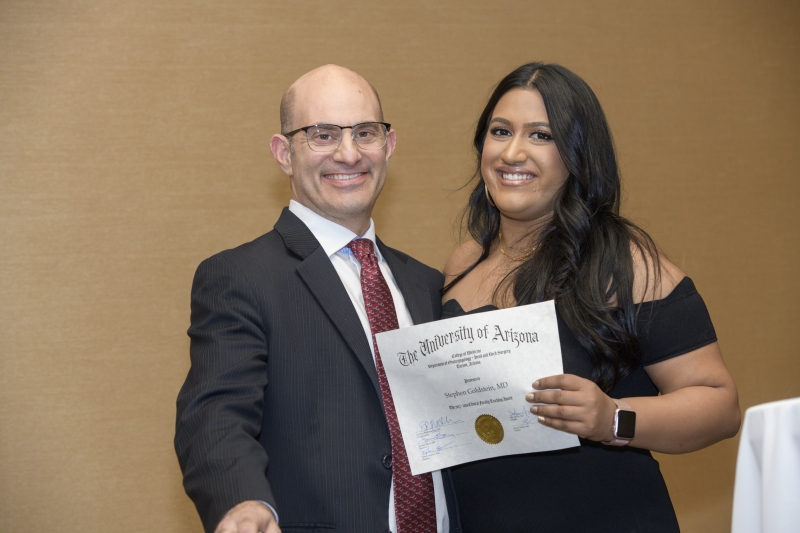 Publish Date New:
Thursday, July 5, 2018 - 09:30