The Department of Otolaryngology offers a 4-week elective to 4th year medical students both at the UA College of Medicine and to visiting medical students.
OTO 848J - Otolaryngology
Prerequisites: Successful completion of required clerkships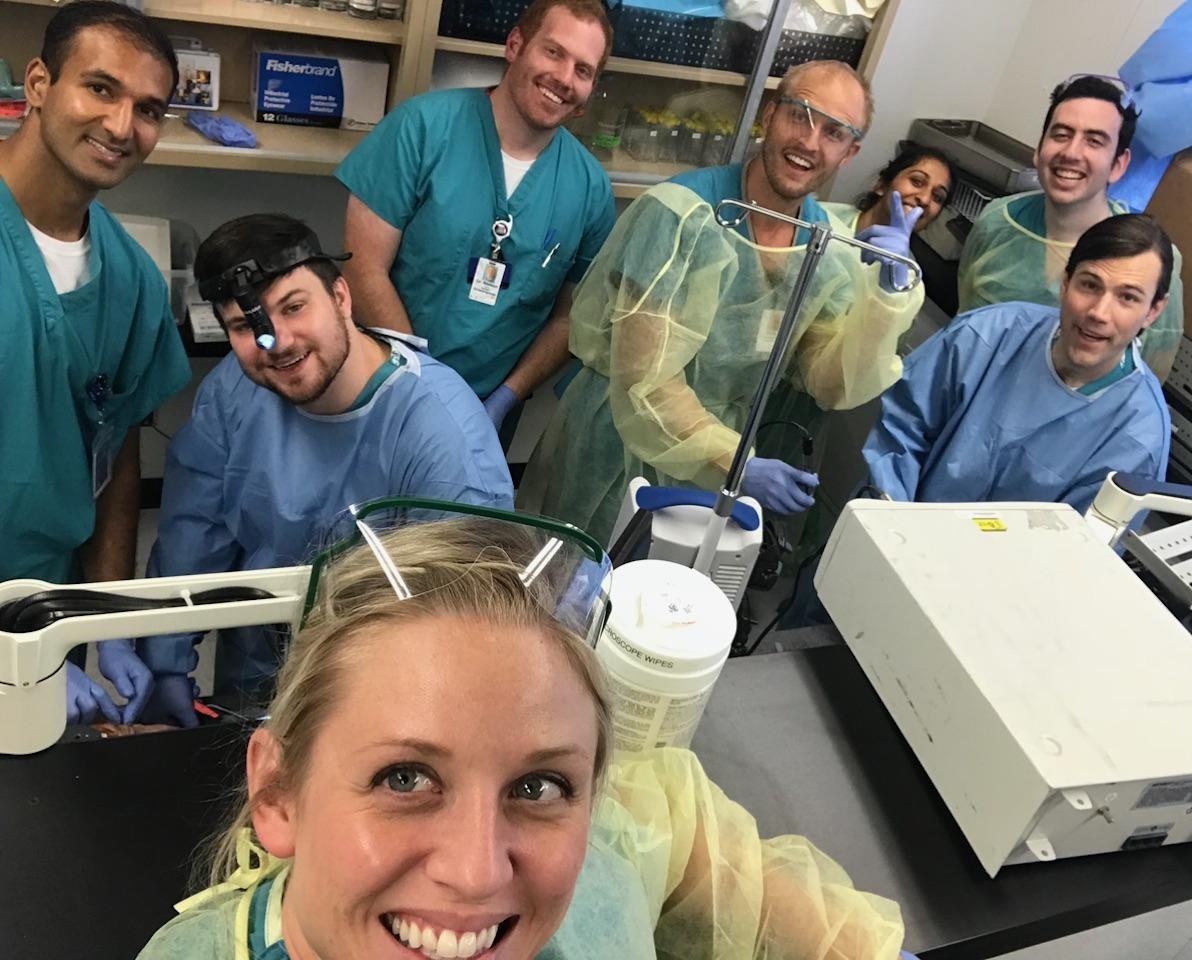 Goals/Objectives: To expose students to the priniciples of otolaryngology/head and neck surgery at Banner UMC. There will be exposure to patients of all ages with an emphasis on: head and neck cancer, sinus and skull base disorders, hearing loss and ear surgery, facial plastic and reconstructive surgery and pediatric otolaryngology. During this 4-week rotation, the student will be integrated into the clinic setting and surgical suite and asked to participate in all aspects of care including surgical assistance, history and physicals and the formulation of an appropriate plan of care for their patients. The student will be evaluated by the physician based on their demonstration of knowledge of otolaryngology at a subintern level, participation and attitude in the clinic and operating room, and their ability to formulate appropriate treatment plants.
Visiting students from medical schools accredited only by the LCME or COCA will be allowed to participate in our Year IV electives. Visiting students must apply through the Visiting Student Application Service. More information can be found at the University of Arizona, College of Medicine Visiting Student Admissions website.
For further assistance please contact the Otolaryngology medical electives coordinator:
Sonia Romo, sromo@oto.arizona.edu, (520) 626-5754