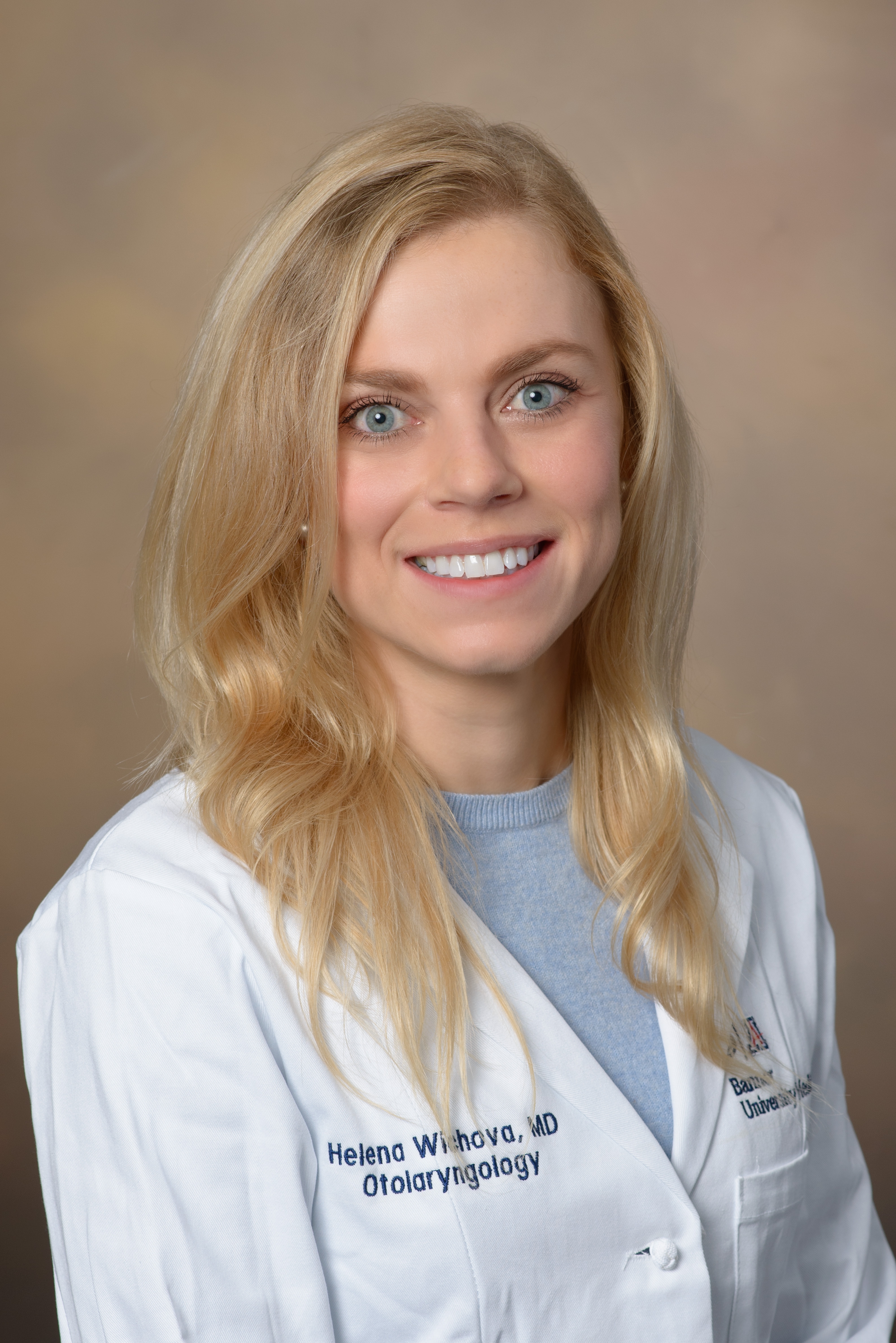 Dr. Helena Wichova is an Assistant Professor in the Department of Otolaryngology – Head and Neck Surgery at the University of Arizona. She graduated with honors from the University of Southern California with a degree in Biomedical Engineering and was awarded the Presidential Academic Scholarship. She then completed medical school at the University of Nevada, School of Medicine. She proceeded to complete her Otolaryngology – Head and Neck residency training at the University of Kansas, where she was awarded the Resident Teaching Award and won numerous Basic Science Research Awards. Following residency, she completed a competitive two-year advanced fellowship training in Neurotology and Skull Base surgery at the House Ear Institute, under the mentorship of Dr. William Slattery and Dr. Derald Brackmann. Dr. Wichova was extensively trained in the clinical and surgical management of chronic ear disease and lateral skull base tumors.
Dr. Wichova's clinical interests span both disorders of the middle ear including cholesteatoma, conductive hearing loss, chronic ear infections, and cochlear implants, as well as a close working relationship with her neurosurgery colleagues for treatment of lateral skull base pathology such as encephaloceles, tegmen defects, superior semicircular canal dehiscence and resection of lesions of the cerebellopontine angle. She is excited to join the growing Otology/Neurotology Division, provide excellent patient care and encourage strong resident education in an academic setting.
Outside the hospital, Dr. Wichova loves to explore the Arizona desert. You can find her hiking or taking frequent walks with her newly adopted husky, Parker.