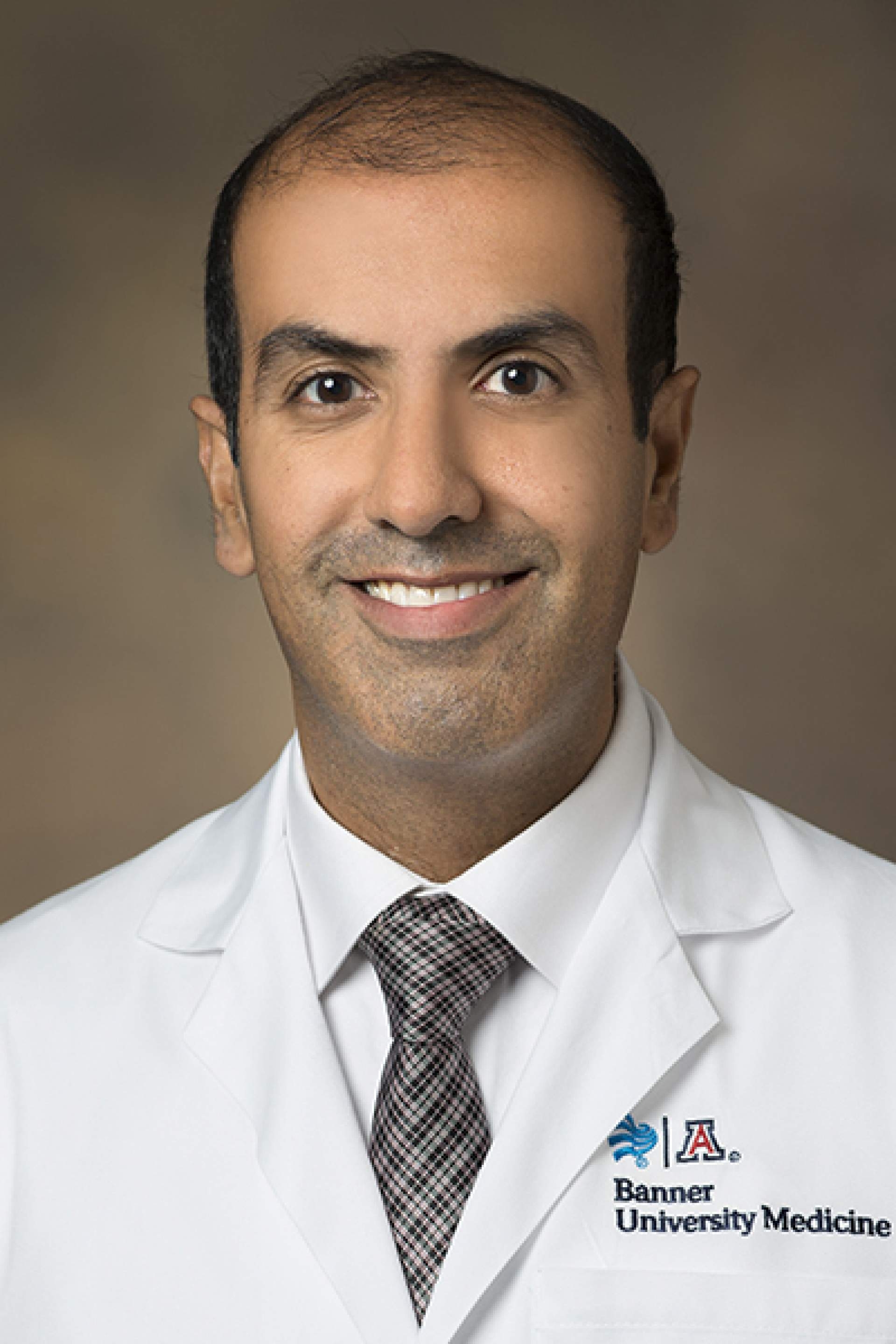 Dr. Puneet Shroff is a board-certified Allergist & Immunologist who joined the University of Arizona in the Division of Pulmonary, Allergy, Critical Care & Sleep Medicine in 2018. Dr. Shroff came to Tucson after having built a thriving Allergy & Immunology practice in Houston from 2012 to 2018. He has a keen clinical acumen and a deep understanding of allergy clinic workflow, including allergy testing and immunotherapy. During his time in Houston, Dr. Shroff also served on the Board of the Greater Houston Allergy, Asthma & Immunology Society and was well regarded by his peers.
Dr. Shroff received his Doctor of Medicine in Chicago, IL and then completed residency in Internal Medicine at Washington University in St. Louis. He then trained at Baylor College of Medicine in Houston, TX where he completed a dual fellowship in Allergy & Immunology and Rheumatology and served as Chief Fellow. Dr. Shroff has studied internationally, including the University of Oxford, and he is a Certified Instructor in Yoga, including asana and pranayama (breathing) practices.
His return to academia aligns with additional training in Integrative Medicine through the Arizona Center for Integrative Medicine founded by Dr. Andrew Weill. This coursework enables him to bridge alternate and complementary treatments to allergic and asthmatic diseases, and provide a unique perspective in patient care.