The University of Arizona Department of Otolaryngology – Head and Neck Surgery Residency Program is a five year training program covering the breadth and depth of the field of Otolaryngology – Head and Neck Surgery. Dedicated weekly didactics, tumor board conferences and clinical case conferences give structure to the week and our residents can expect to travel to at least one conference or meeting a year. Tremendous case volumes at the University hospitals, VA hospital and affiliated community partners allow our residents to confidently grow in their surgical skills. Our fellowship-trained faculty provide comprehensive training in the following: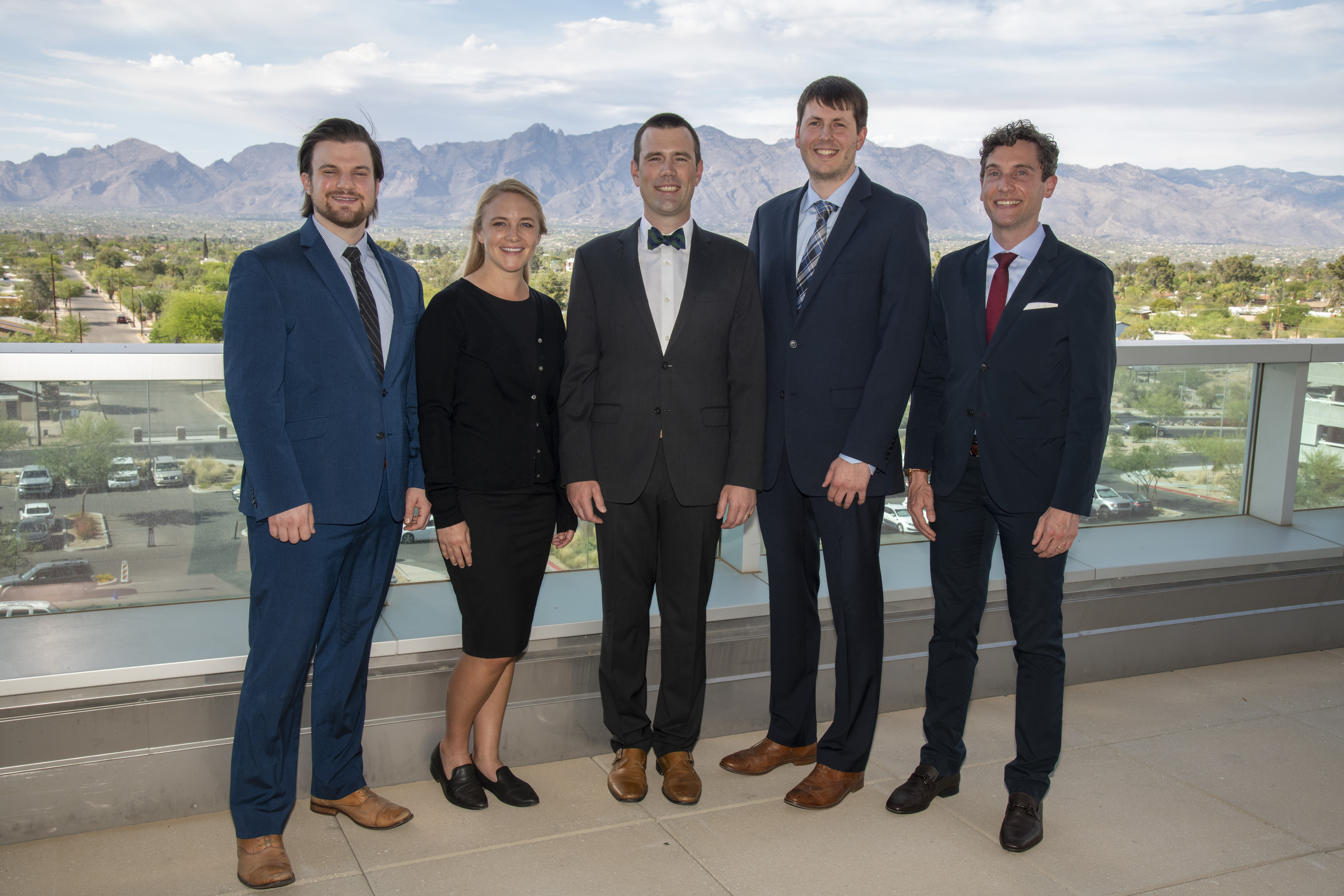 General Otolaryngology
Facial Plastics and Reconstructive Surgery
Cranial Base Surgery
Rhinology
Head and Neck Oncology
Microvascular Free Flap Reconstruction
Laryngology
Otology/Neurotology
Pediatric Otolaryngology
The main philosophy behind building an Otolaryngology program at the University of Arizona was to center it around a strong residency program. We have taken great pride in our residents and rely on their feedback and suggestions to further strengthen the program. We foster a family atmosphere among our faculty and residents and hope to train tomorrow's leaders in academia and private practice.
Program History
Established initially as a division within the Department of Surgery in 2010, the Otolaryngology program has rapidly grown to become a broad academic program with fellowship-trained surgeons in every subspecialty of Otolaryngology. In March 2013, the ACGME granted accreditation to the program. Our first two residents began their training in July 2013. We participated in our first NRMP match in 2014 and held our inaugural residency graduation in June 2017.  Our residency graduates have successfully pursued training fellowships in pediatric otolaryngology, advanced laryngology, facial plastic surgery, and head and neck oncologic surgery. 
---
How to Apply
The University of Arizona Department of Otolaryngology - Head and Neck Surgery residency program participates in the National Resident Matching Program.   
We will be accepting applications through the Electronic Residency Application Service.
Upcoming interview dates:
For further information, please contact:
Sonia Romo
Residency Program Manager
sromo@oto.arizona.edu
Phone: (520) 626-5754
Fax: (520) 626-6995
Department of Otolaryngology-Head and Neck Surgery
1501 N. Campbell Ave.
PO Box 245074
Tucson, AZ 85724