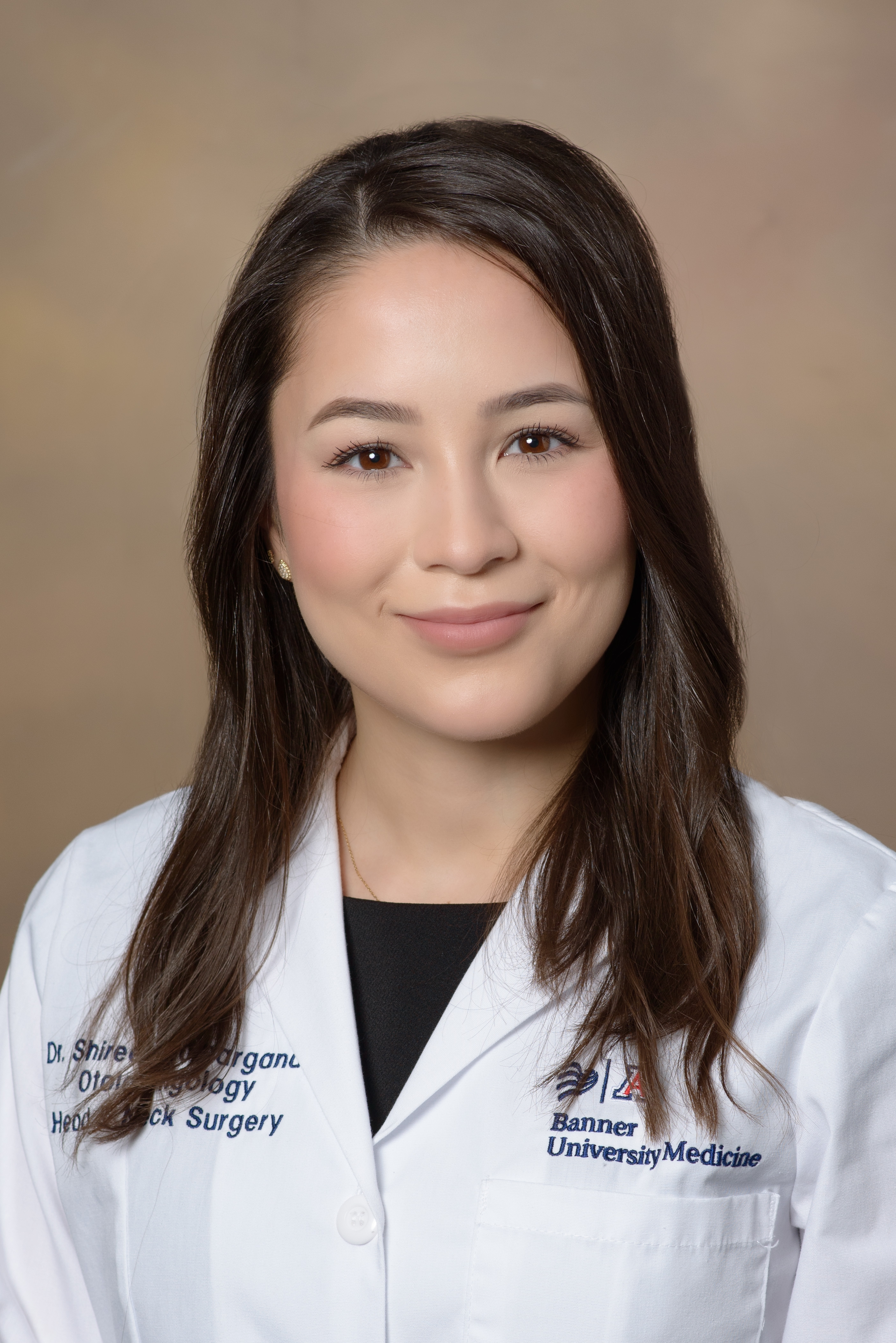 My name is Shireen Samargandy. I was born in a beautiful city overlooking the Red Sea in Saudi Arabia where I grew up and completed medical school. In 2017, I moved half-way across the world to Toronto, Canada where I spent five amazing years in residency. I was privileged to join the Rhinology & Skull Base Fellowship program here in Tucson, Arizona. I am still in awe of the major change in scenery for me from concrete jungle to mountain landscapes. I am looking forward to hikes when non-summer weather arrives.
What attracted you to UArizona? The Rhinology Fellowship Program at UArizona has everything an aspiring rhinologist wants in order to grow. There is an excellent variety of cases, from advanced endoscopic sinus surgery, orbital decompressions, sinonasal tumors, fungal sinusitis, to pituitary and clival tumors. There are also plenty of opportunities for robust clinical and translational research. The warm weather is a welcome bonus.
What is your favorite surgery to be involved in? ESS and sinonasal tumor cases are especially fun.
What do you enjoy doing in your spare time?  I enjoy movie nights with my husband and our two cats, Scarlett and Hazel. We are foodies and love going to restaurants as well. When we have time off, we love to travel (to locations with beaches whenever possible).
What are your long term goals?  I aspire to be an excellent clinician, educator, and researcher in my future professional career in Rhinology.