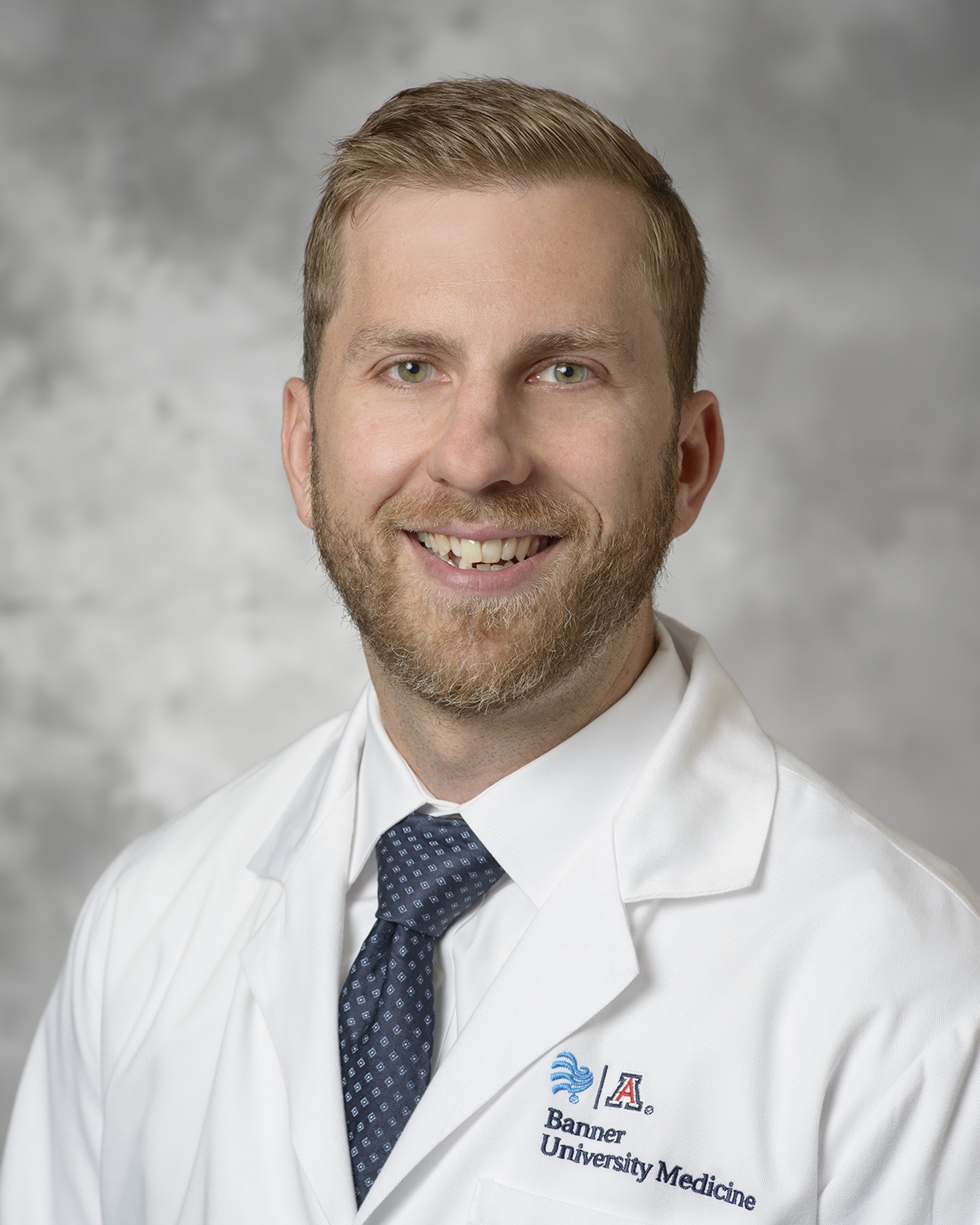 Nicholas Dewyer, MD is an Assistant Professor of Otolaryngology - Head and Neck Surgery and is the Director of the Division of Otology, Neurotology, and Skull Base Surgery and Director of Audiology. He is a surgeon with expertise in disorders of the ear, hearing, and balance systems. He treats adults and children with conditions including hearing loss, otosclerosis, superior semicircular canal dehiscence, cholesteatoma, and vestibular schwannoma (acoustic neuroma). As a skilled otologic surgeon, he uses innovative approaches like minimally-invasive endoscopic ear surgery and balloon eustachian tube dilation, and has taught these techniques to other surgeons in national and international courses.
Dr. Dewyer graduated Magna Cum Laude from the University of Michigan with a degree in biomedical engineering and received his medical degree from the University of Michigan Medical School, where he was the recipient of the prestigious full-tuition Dean's Scholarship. He completed his residency in Otoloaryngology - Head and Neck Surgery at the University of California, San Francisco (UCSF), followed by a two-year fellowship in Neurotology at Harvard Medical School. He is dual certified by the American Board of Otolaryngology - Head and Neck Surgery in both Otolaryngology and Neurotology.
Dr. Dewyer has co-authored over 20 peer-reviewed original research articles and 5 book chapters. He has given over 40 presentations at medical conferences and academic institutions across the country and has received multiple awards for his research, including a Howard Hughes Medical Institute Medical Student Fellowship, and the Shirley Baron Resident Research Award for the most significant presentation by a resident from the Western Section of the Triological Society in 2017.
His research interests include the use of cochlear implants for single-sided deafness in children and adults, the optimal treatment of complex conditions like superior semicircular canal dehiscence or vestibular schwannoma, inner ear drug delivery, and automated hearing testing to expand access to hearing healthcare.